ABOUT US
After the Military was inspired by an old school mate who came through some adverse times after leaving the UK Armed Forces. He was hit by a car, through no fault of his own and was badly injured, about a year after leaving. For a while he was in a bad way. Fortunately, he is OK now, has married, moved to sunnier climes and just set up this own business!
However, like many of his cohort, when he left the Armed Forces, I was struck with how he had struggled with the transition from the military to the civilian life and especially the careers and employment side of it. It was of particular interest to me as I was working in recruitment and head-hunting and knew that whenever we had someone from a military background a lot of employers were keen to talk to them. Nonetheless, I was left wondering why some fare better than others when it comes to transitioning from the military and why finding a new career, quickly can be so problematic.
Of course there is and has been provision for individuals exiting the Forces such as CV preparation, writing covering letters and some workshops provided via the M.O.D's supplier, a well-respected outplacement company. However the support is according to much of the recent extensive research often too generic, inconsistent and can be focused more on speedily securing a job in the short-term. This is fine for some but doesn't allow other leavers to address their aspirations and develop their careers on a more long-term basis.
OUR MISSION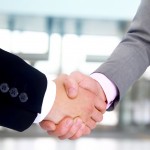 TO HELP
Our number 1 priority is to help you get into a better position for your future.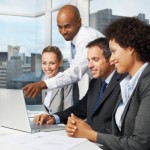 TO GUIDE
To guide you in the right direction for the future, wherever that may be.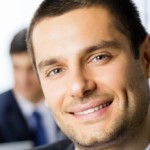 TO CREATE
We will aim to create a wide range of opportunities for you to choose from for the next stage of your life.
After the Military specialises in helping ex-military personnel build a bridge to the right career when life in the forces has come to an end.
Our professional one-to-one coaching, mentoring and skills-training will support you through transition and into the civilian jobs market.
Even the most highly trained and capable people can find the task of finding a new career a daunting prospect. You may have been out of the jobs market for many years or have known nothing but military life.
We know just how much former military personnel have to offer to employers but how hard it can be to work out where to start.
Why After the Military?
After the Military's Matthew Sheerin's professional interest in the armed-forces came about when he completed research for an MSc in evidence- based career coaching at the University of East London, School of Psychology. He worked extensively with ex-armed forces personnel examining their transition experience and studying the implications for career coaching practice.
At After the Military we developed our career and transition services programmes with the unique needs of the military in mind. We consulted widely backing it up with latest sound academic research and receive excellent feedback about the effectiveness of the work we do. (Please visit our Testimonials page for recent examples.)
We help our clients understand what today's employers are looking for. And we help them identify and sell the many strengths military training has given them. They are often surprised when they learn just to what extent their skills and experience translate successfully into the civilian world of work.
Because each person's objectives are unique we tailor our approach to meet your specific needs. Together we build a concrete action plan and equip you with the skills you need to make the plan happen.
After the Military will give you the modern tools and techniques to work in partnership as you explore today's competitive labour market.
After the Military is based in Basingstoke, Hampshire.
Founder Matthew Sheerin's background
Matthew Sheerin has more than twenty years-experience in the business publishing, trade exhibition and recruitment sectors in management, sales, and coaching and consulting roles.
He has an Honours degree in Law (LLB), University of Northumbria and an MSc in evidence-based Career Coaching, University of East London – School of Psychology.