On 20 April I attended the launch of Forces4Change in Southampton and in partnership with NHS Solent.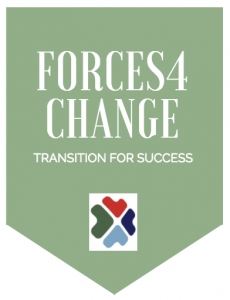 Forces for Change (F4C) is a Charter aimed at the Small to Medium Enterprises and Public Sector organisations who want to recruit from the Ex-Forces talent pool, with a view to securing sustainable employment for the ex-Forces community.
Thank you to the organisers for the invitation and the inspiring discussions about how best we can provide value to veterans and their families when making the transition to civilian employment.
Click for more details about the Forces 4 Change Charter